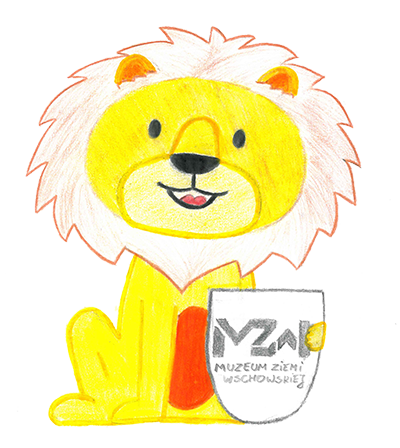 Pierwowzorem Lwa jest logo edukacji MZW. Jego autorką jest Laura Głąb – laureatka konkursu "Obudźmy Lwa"
Witaj!
Jestem Lew i zapraszam Cię w podróż po ziemi wschowskiej. Nie będzie to zwykła wycieczka, a raczej niezwykła wyprawa w czasie i przestrzeni – tajnymi ścieżkami miasta, śladami królów, mieszczan i dawnych legend...
Nie chwaląc się – jestem największym znawcą historii i zabytków Wschowy wśród lwów! A ponieważ mieszkam tu bardzo długo i niejedno słyszałem na własne uszy i widziałem na własne oczy – chciałbym się tą wiedzą i swoją miłością do Wschowy podzielić z Tobą. Zapraszam zatem w podróż, poznaj ziemię królów... i moją – Lwa z Muzeum Ziemi Wschowskiej ;)
Ten przewodnik powstał w projekcie Muzeum Ziemi Wschowskiej "Małe miasto wielkich przeżyć – kreatywne warsztaty i przewodnik po Wschowie". Ma on różne funkcje pozwalające poznać historię i zabytki ziemi wschowskiej osobom z niepełnosprawnościami, a także tym, które, na przykład, nie potrafią jeszcze czytać. Można posłuchać zamieszczonych tu opowieści lub powiększyć czcionkę w tekście. Drugim efektem projektowych działań jest wersja tej publikacji w formie drukowanej książeczki – pytaj o nią w Muzeum Ziemi Wschowskiej.
Projekt "Małe miasto wielkich przeżyć – kreatywne warsztaty i przewodnik po Wschowie" został zrealizowany dzięki dofinansowaniu ze środków Muzeum Historii Polski w Warszawie w ramach IX edycji programu "Patriotyzm Jutra". Jest to ogólnopolski program, który służy odkrywaniu, dokumentowaniu i upowszechnianiu wiedzy z zakresu historii Polski oraz wspiera inicjatywy angażujące społeczności w działania poświęcone pielęgnowaniu i promowaniu lokalnego dziedzictwa i kultury. Muzeum Ziemi Wschowskiej realizuje projekt przy wsparciu finansowym Banku Spółdzielczego we Wschowie, Starostwa Powiatowego we Wschowie i Gabinetu Kosmetycznego EVA .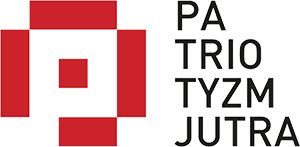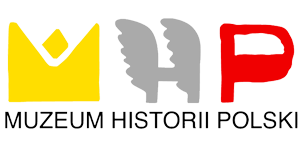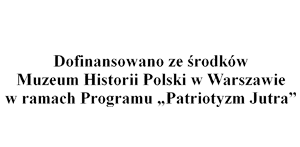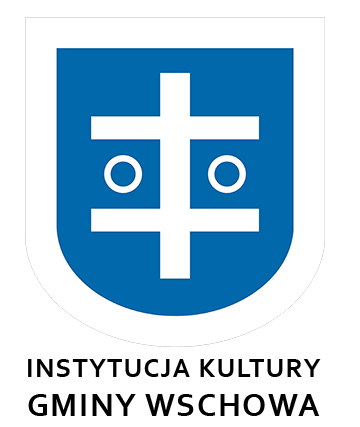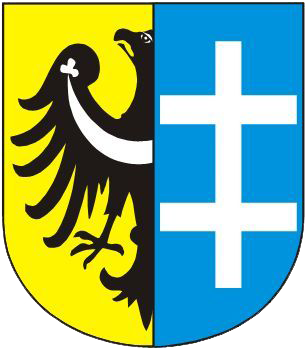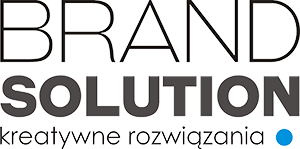 OPRACOWANIE GRAFICZNE I RYSUNKI:
Aleksandra Malczewska-Sąsiadek

KONCEPCJA I OPRACOWANIE TEKSTU:
Magdalena Birut

KONSULTACJA MERYTORYCZNA:
Marta Małkus
Dariusz Czwojdrak
Bartosz Tietz

KOREKTA TEKSTU:
Julia Juskowiak

PRZEWODNIK AUDIO-VIDEO:
Brand Solution
Lwiego głosu użyczył: Rafał Klan

REALIZACJA PROJEKTU:
Muzeum Ziemi Wschowskiej
plac Zamkowy 2, 67-400 Wschowa
Publikacja jest dostępna na licencji Creative Commons Uznanie autorstwa - Na tych samych warunkach 4.0 Międzynarodowe. Tekst licencji można znaleźć pod adresem: http://creativecommons.org/licenses/by-sa/4.0/ lub uzyskać drogą korespondencyjną od: Creative Commons, PO Box 1866, Mountain View, CA, 94042, USA.
Ja – Lew i wschowscy muzealnicy dziękujemy wszystkim, którzy zaangażowali się w nasz projekt! Ten bezpłatny przewodnik będzie teraz promować Wschowę i jej kulturowe dziedzictwo na cztery strony świata!
W materiale wykorzystano następujące utwory muzyczne:

Hejnał Wschowy, muz. Mieczysław Leśniczak, wyk. nauczyciele i uczniowie PSM I st. we Wschowie

"Dreams Become Real" Kevin MacLeod (incompetech.com) Licensed under Creative Commons: By Attribution 3.0 License http://creativecommons.org/licenses/by/3.0/

"Thunderbird" Kevin MacLeod (incompetech.com) Licensed under Creative Commons: By Attribution 3.0 License http://creativecommons.org/licenses/by/3.0/

"8bit Dungeon Boss", "Dragon and Toast" Kevin MacLeod (incompetech.com) Licensed under Creative Commons: By Attribution 3.0 http://creativecommons.org/licenses/by/3.0/

"Myst on the Moor" Kevin MacLeod (incompetech.com) Licensed under Creative Commons: By Attribution 3.0 License http://creativecommons.org/licenses/by/3.0/

"Kings of Tara" Kevin MacLeod (incompetech.com) Licensed under Creative Commons: By Attribution 3.0 License http://creativecommons.org/licenses/by/3.0/

"Village Consort" Kevin MacLeod (incompetech.com) Licensed under Creative Commons: By Attribution 3.0 License http://creativecommons.org/licenses/by/3.0/

"Eternal Terminal" Kevin MacLeod (incompetech.com) Licensed under Creative Commons: By Attribution 3.0 License http://creativecommons.org/licenses/by/3.0/

"Village Consort" Kevin MacLeod (incompetech.com) Licensed under Creative Commons: By Attribution 3.0 License http://creativecommons.org/licenses/by/3.0/

Kevin MacLeod: Gymnopedie No 2 – na licencji Creative Commons Attribution (https://creativecommons.org/licenses/by/4.0/) Źródło: http://incompetech.com/music/royalty- free/index.html?isrc=USUAN1100786 Wykonawca: http://incompetech.com/

"Stoneworld Battle" Kevin MacLeod (incompetech.com) Licensed under Creative Commons: By Attribution 3.0 License http://creativecommons.org/licenses/by/3.0/

W.A.Mozart Koncert klarnetowy A-dur - XI Królewski Festiwal Muzyki we Wschowie. Orkiestra Symfoniczna ,,Le Quattro Stagioni" pod kierownictwem Tadeusza Żmijewskiego

"Myst on the Moor" Kevin MacLeod (incompetech.com) Licensed under Creative Commons: By Attribution 3.0 License http://creativecommons.org/licenses/by/3.0/

"Fireflies and Stardust" Kevin MacLeod (incompetech.com) Licensed under Creative Commons: By Attribution 3.0 License http://creativecommons.org/licenses/by/3.0/

Gregorian Chants - Kyrie Elesion, Gloria, Sanktus, and Agnus Dei - fragmenty, źródło: Youtube. "Enchanted Journey" Kevin MacLeod (incompetech.com) Licensed under Creative Commons: By Attribution 3.0 License http://creativecommons.org/licenses/by/3.0/

"Enchanted Journey" Kevin MacLeod (incompetech.com) Licensed under Creative Commons: By Attribution 3.0 License http://creativecommons.org/licenses/by/3.0/

"Gymnopedie No. 2" Kevin MacLeod (incompetech.com) Licensed under Creative Commons: By Attribution 3.0 License http://creativecommons.org/licenses/by/3.0/

"Ave Marimba" Kevin MacLeod (incompetech.com) Licensed under Creative Commons: By Attribution 3.0 License http://creativecommons.org/licenses/by/3.0/

"Shadowlands 1 - Horizon" Kevin MacLeod (incompetech.com) Licensed under Creative Commons: By Attribution 3.0 License http://creativecommons.org/licenses/by/3.0/

"Shadowlands 3 - Machine" Kevin MacLeod (incompetech.com) Licensed under Creative Commons: By Attribution 3.0 License http://creativecommons.org/licenses/by/3.0/

"Malicious" Kevin MacLeod (incompetech.com) Licensed under Creative Commons: By Attribution 3.0 License http://creativecommons.org/licenses/by/3.0/

"Cold Sober" Kevin MacLeod (incompetech.com) Licensed under Creative Commons: By Attribution 3.0 License http://creativecommons.org/licenses/by/3.0/

"Galway" Kevin MacLeod (incompetech.com) Licensed under Creative Commons: By Attribution 3.0 License http://creativecommons.org/licenses/by/3.0/

"March of the Spoons" Kevin MacLeod (incompetech.com) Licensed under Creative Commons: By Attribution 3.0 License http://creativecommons.org/licenses/by/3.0/